Conventional Mortgage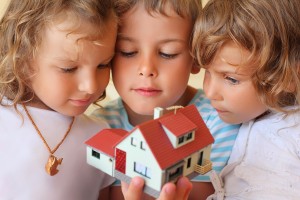 At KDA Financial, we work diligently to find the loan that is right for you and your personal situation. We understand that when it comes to home financing, one size fits all, never works.
One of the most common loan types is what is known as a Conventional Mortgage. A conventional mortgage is a home loan which is not backed by a government organisations such as the Department of Veterans Affairs (VA), the Federal Housing Administration (FHA) or the U.S. Department of Agriculture (USDA).
While there isn't a big difference between government backed loans and your conventional mortgage, there are some things to consider:
a conventional mortgage usually requires 20% of the home value as down payment
if you cannot put down the 20% there are programs with low or no down payments depending on your credit score
Conventional Home Loans are categorized as conforming or nonconforming, depending on the loan amount. Loans exceeding $417,000 are considered to be Jumbo Loans and even though they are offered by Fannie Mae and Freddie Mac the underwriting guidelines for large loans vary (mainly higher interest rates to offset the bigger risk).
Another important point to consider is if a Fixed Mortgage or an Adjustable Rate Mortgage (ARM) might be right for you. Fixed mortgages require the same payment for typically 15 or 30 years, while the interest and payments with ARMs can change. And with 20% down you won't even need a PMI (Private Mortgage Insurance).
Consult with KDA Financial to see if a conventional mortgage is right for you and if you could benefit from lower monthly payments and lower closing costs a conventional home loan can afford to you. For more information contact us today at 480-939-3009.