Jumbo Mortgage Financing
So you found your dream home, but the loan amount exceeds $417,000? $417,000 is the conforming loan amount per Freddie Mac and Fannie Mae for single family homes, anything above is considered to be a Jumbo Mortgage. Unless you live in Hawaii or Alaska, then it is $625,000. An important distinction is that Jumbo Mortgages cannot be sold to Fannie Mae (FNMA) and Freddie Mac (FHLMC), which means they are sold on the secondary markets or stay within the lenders' books.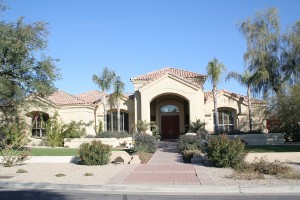 If you are considering a Jumbo Home Loan, consult with KDA Home Financial. As your top mortgage lender and expert we can assist you in determining if you qualify for a Jumbo Loan.
Because a Jumbo Loan does not come with the option of a PMI (Private Mortgage Insurance), the requirements are usually much stricter than those of a conventional mortgage. This means bigger down payment requirements and excellent credit ratings. Additionally, you have to show financial reserves in your bank of at least six months but sometimes borrowers want you to have back up of around 20% of the original loan amount.
While Jumbo Mortgages were difficult to obtain after the infamous housing market crash of 2008, they have become much more accessible and affordable over the last few years. In fact, the rates are better than they have been in a long time.
While the requirements for Jumbo Loans are stricter than for other loans, they are structured similar to conventional loans with ARM and fixed rate loans, or even interest only loans.
If you have questions about Jumbo Home Loans or want to determine what mortgage fits your personal situation best, contact KDA Home Financial today at 480-939-3009.